This article was brought to you by Catawiki, the online auction platform for buying and selling classic cars.
A motorbike does not need to be big or fast to steal the show; mini bikes, also known as monkey bikes, are awesome. Playful, rugged, and very handy too, when it comes to parking or manoeuvring through the city! Do you know why they are called monkey bikes? Read on to find out and check out 5 of the smallest motor bikes ever produced!
But before we start, why are small motor bikes called monkey bikes? Well, because you look like a monkey when you ride one. That might seem harsh, but it doesn't mean monkey bikes are a joke; they are the real deal and were very popular in the 60s and 70s. It is just that when you ride a mini bike, your posture is quite different from when you ride a regular motor bike. So when Honda introduced the first mini bikes they soon got their new "Monkey Bike" nick name, which is still used today. Here are 5 of the smallest motor bikes ever produced:
1. Honda Z100
Monkey bike history starts in 1961 when Honda introduces the Z100 – a small 49cc engine motor bike that is even more practical for use in the city than the C100 bike. They are introduced in a Honda-owned motorsports theme park called Tama Tech Park, and also on Honda's Suzuka circuit. These mini bikes, equipped with the popular Super Cub motor, are an instant success among visitors and the term "Monkey Bikes" is born. It is not until 1964 the CZ100 mini bike comes to Europe, three years later followed by a Z50M model which did well in the USA. By folding down the handlebars and lowering the seat you can fit it right into the back of a car!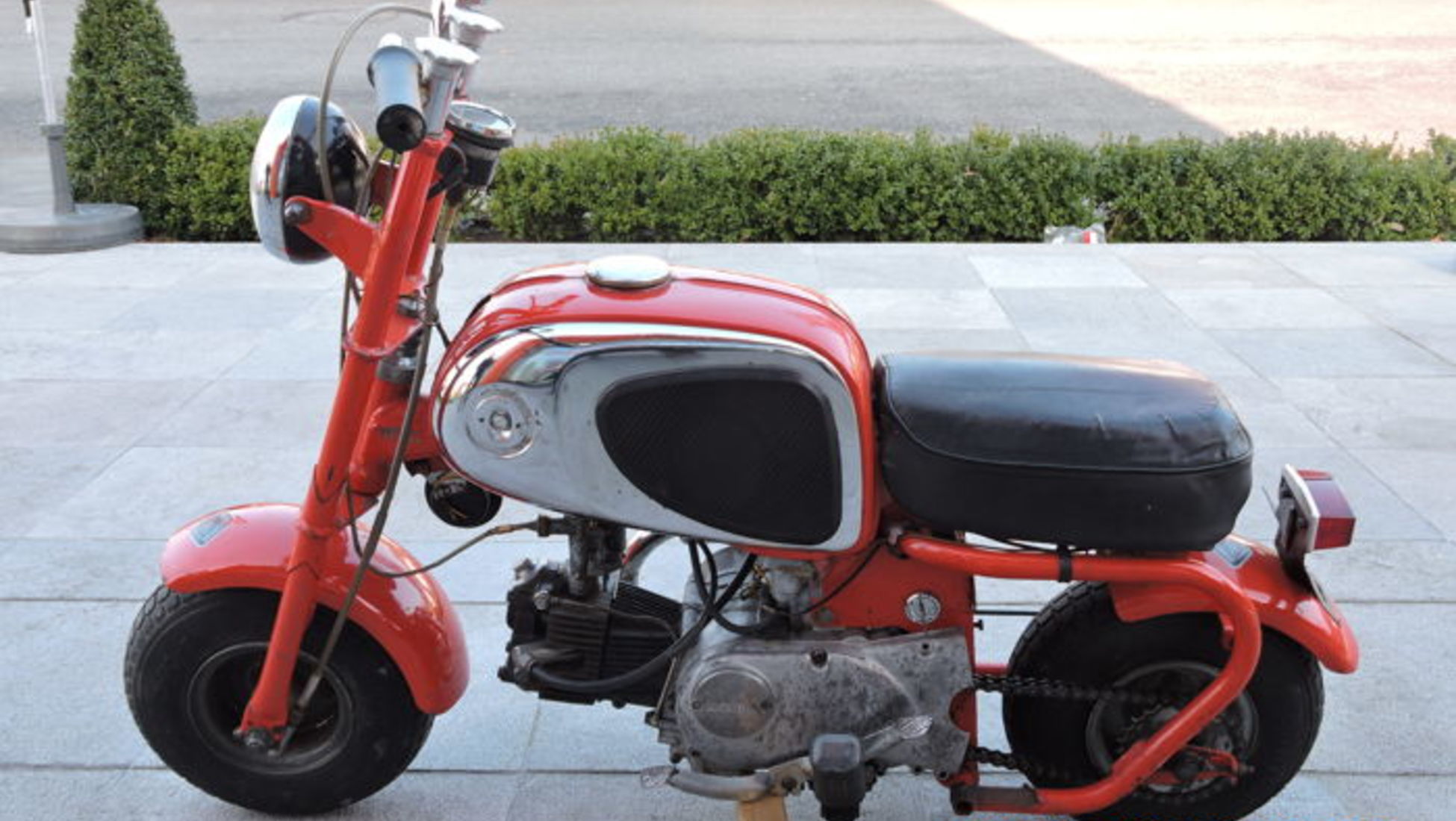 2. Yamaha Vogel QB50
However popular the Honda Monkey bike was, the Yamaha Vogel QB50 never left such a legacy. Unfortunate, because this mini motor bike is stunning too. It is a 49cc two-stroke motor bike with a four-speed transmission and knobby 8-inch tires. Yamaha – creative as ever – decided to step off the primates and name the mini bike after a whole other species: "Vogel" is German for "bird".
Image Source: Motorcycle.com
3. Fox Doodle Bug
Advertisements for the Fox Doodle Bug in the 70s show the fun side of mini bikes: it focusses on play, riding off-road and social interaction with other bikers. For kids as well as adults. "Here is the liveliest mini bike going. The Fox Doodle Bug will win every frog jumping contest 'hands down'. It's built to take the rough stuff – not fussy about climbing the toughest trails, wandering around the streams and fields". Who wouldn't fancy that?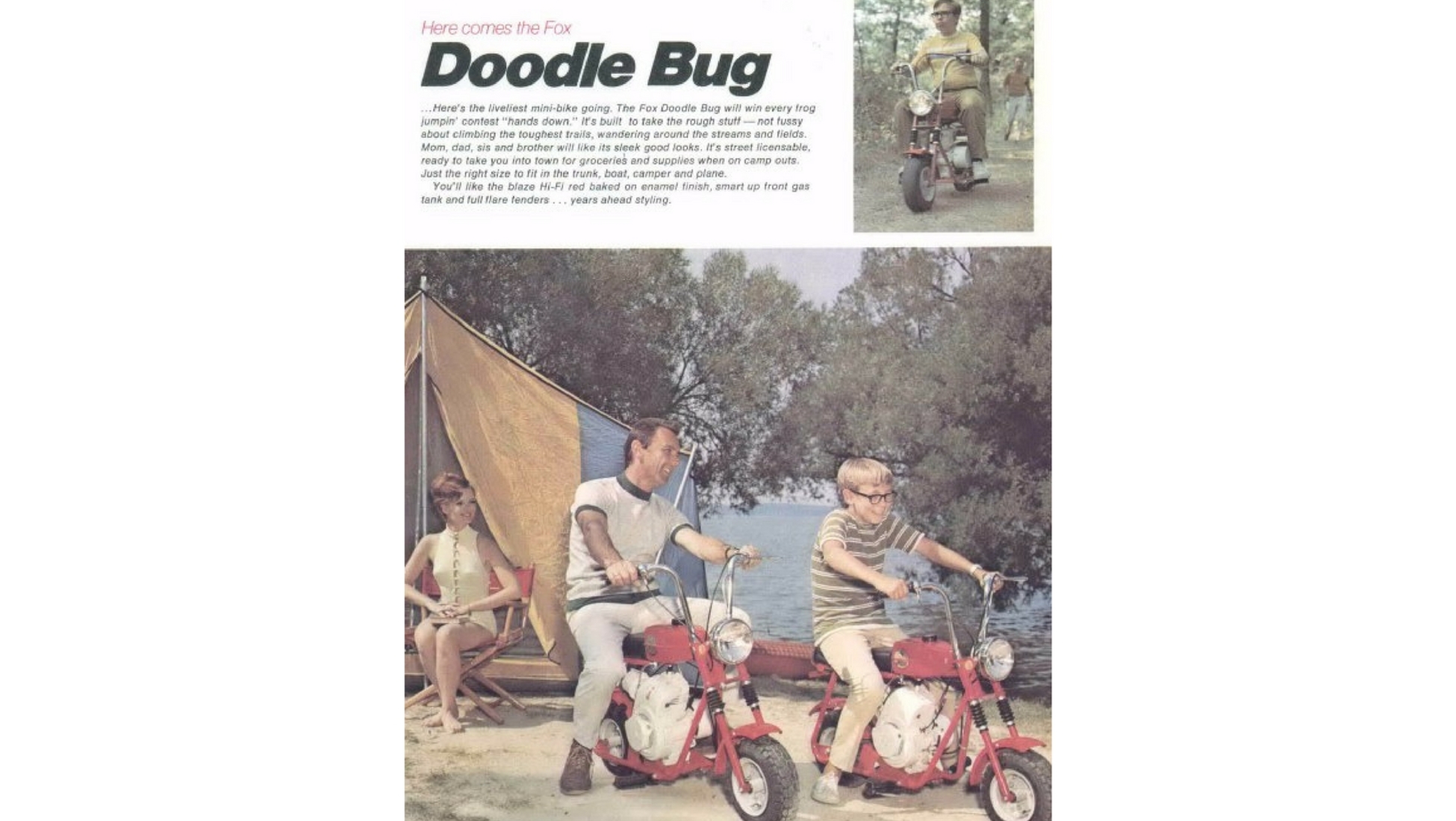 4. Heald Super Bronc
The Super Bronc mini bike from Heald is great for the 'bad ass' monkey biker. In the 1970s the 306cc engine VT-8 was particularly popular, with big air cushion tires and a large padded seat. You can still find some on the vintage market.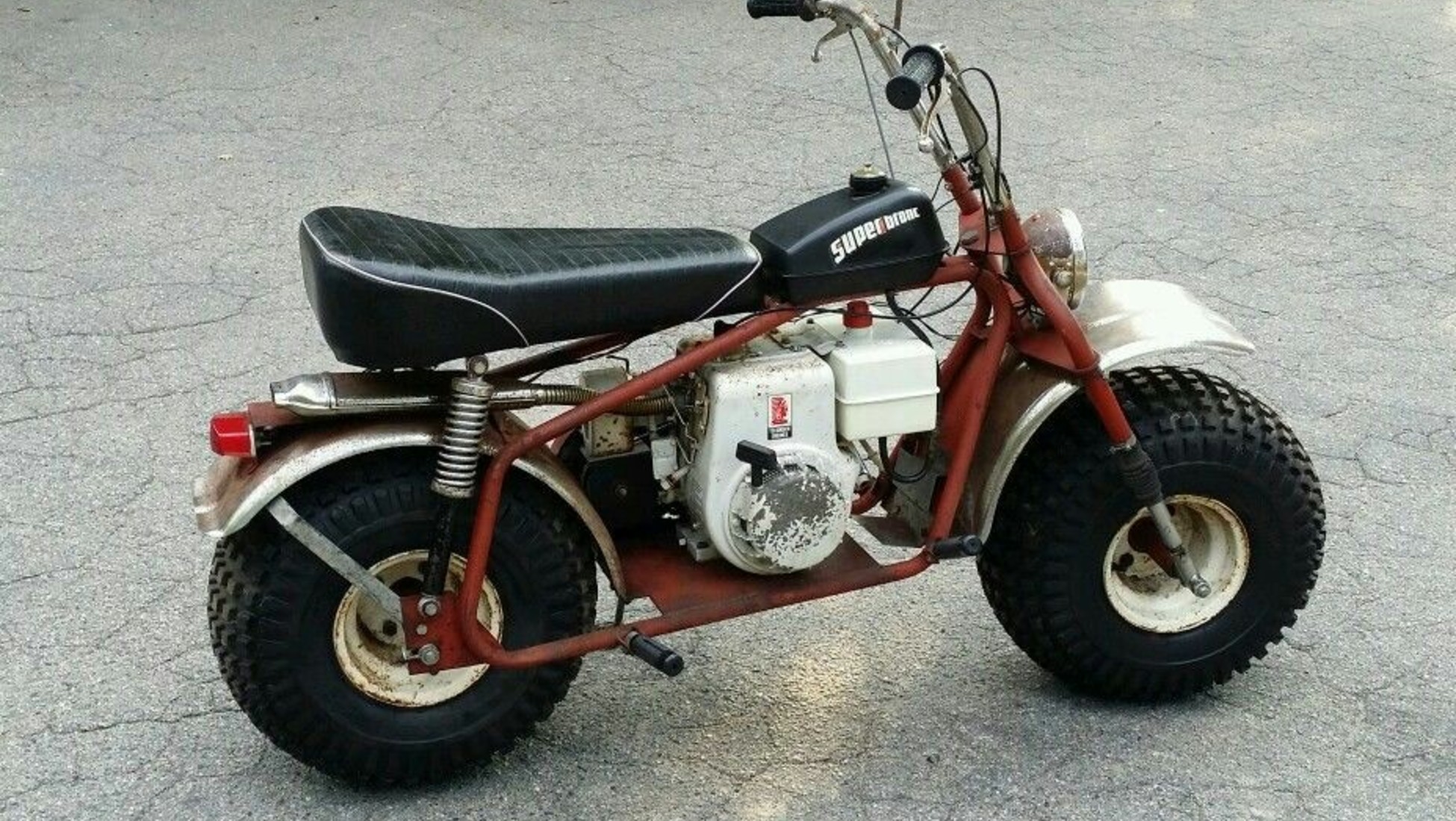 5. Rupp Dart Cycle
The Rupp Dart Cycle is a rugged mini bike from 1962, designed for 'fun, sport or any handy- economical transportation'. Can you imagine yourself driving around the country with your car, stopping wherever you like to take out this Rupp Dart Cycle mini bike and carry on off-road? Not too bad an idea!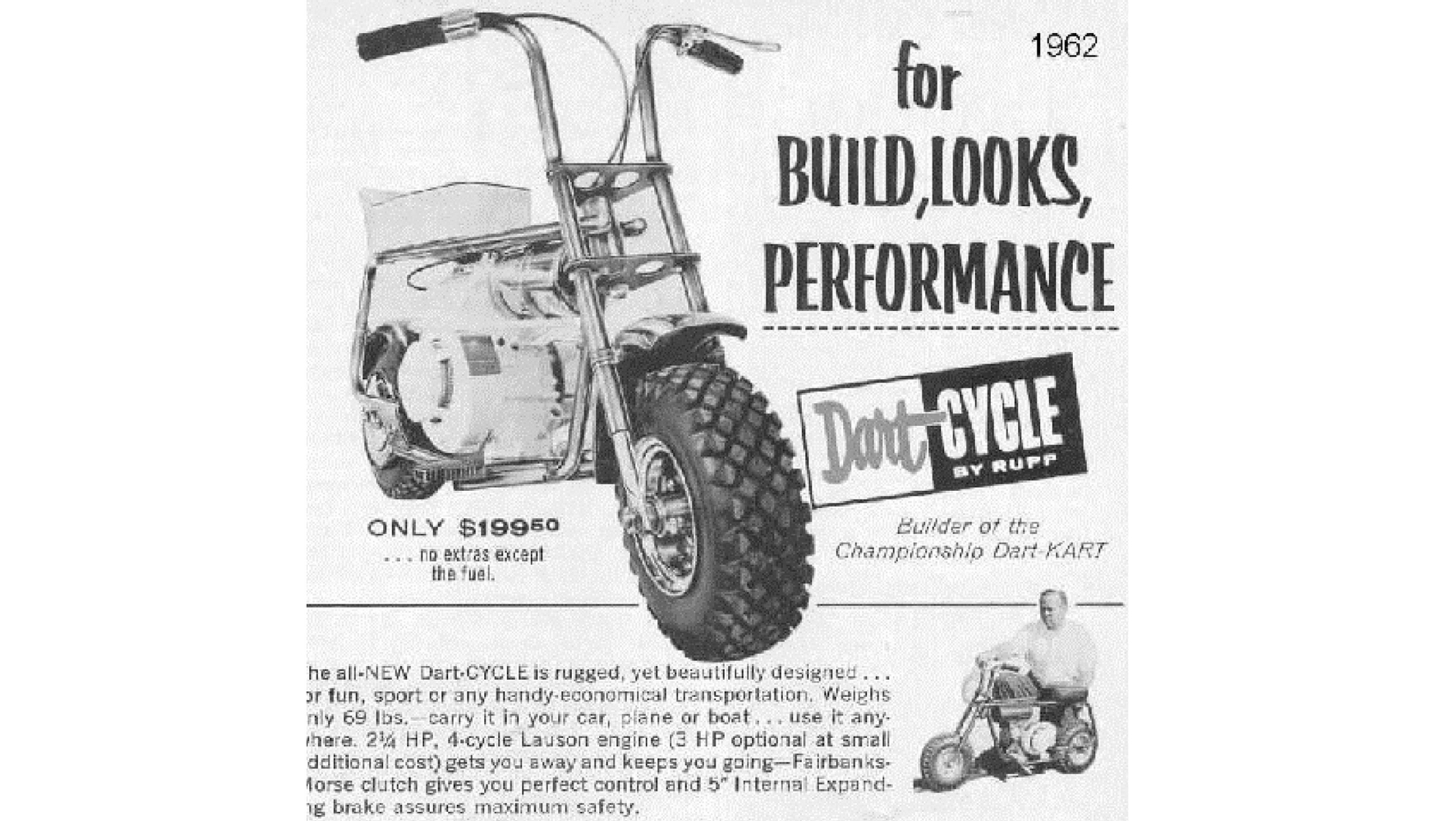 Can't wait to get on a monkey bike and explore the city, ride off-road, or fit it up in your own garage? Check out our vintage Mini Bikes auction to find yourself one of these beauties. Or visit our regular Motorcycles or Moped auctions. Or register here if you want to put a monkey bike or any other exceptional item up for auction!