This article was brought to you by Catawiki, the online auction platform for buying and selling classic cars.
Did you know that the five most expensive ever Volkswagen Beetle cars were all sold in just the last few years? Since Volkswagen ceased production on these beloved cars in 2003, Beetles have started becoming quite the collectibles. From 2014 on in particular, the Beetle started making a name for itself on the worldwide auction scene. And we can expect multiple newcomers to break the record for the top spots within the next few years. With that, here are the top 5 most expensive Beetles ever sold…so far.
5. 1952 Volkswagen Type 1 Beetle – €58,240
This 1952 Beetle may look rusty and rundown, but make no mistake: this car is still completely original, and it's as authentic as it can get. It had the same owner from 1952 all the way up to 2014, a Swedish man who only drove his Beetle for 11 years until 1963 after which he stored it for over fifty years. As bizarre as it may sound, the most recent selling price of €58,240 in February 2017 was a tad bit underwhelming. The car was estimated to sell for between €55,000 and €80,000, so it was basically expected to rank one spot higher on this list. The seller also threw in the original Swedish owner's wooden skis for free.
Image source: Newatlas.com
4. 1955 Volkswagen Beetle Cabriolet, €69,485
This metallic silver blue convertible became the most expensive Volkswagen Beetle ever sold in March 2014 when it went for €69,485. It held onto its title for just a year, but as a consolation prize it is still the most expensive Volkswagen Beetle that is not celebrity or movie-related. This Cabriolet earned its worth mainly by being an impeccably restored car that still looks about as new as when it rolled out the factory more than 60 years ago.
Image source: Classicvwbugs.com
3. 1963 Volkswagen "Herbie" Beetle – €72,660
Of course Volkswagen Beetle mania really started to get crazy thanks to the movies featuring Herbie the Love Bug, that magical Volkswagen Beetle with a mind of its own. You could even say Herbie saved the Volkswagen Beetle, as sales in the U.S. were decreasing until the release of Herbie's first feature film 'The Love Bug' in 1968. Once the sequel 'Herbie Rides Again' was released in 1974, Volkswagen had become heavily involved. This 1963 Beetle was used in both 'Herbie Rides Again' as well as in 1977's 'Herbie Goes to Monte Carlo'.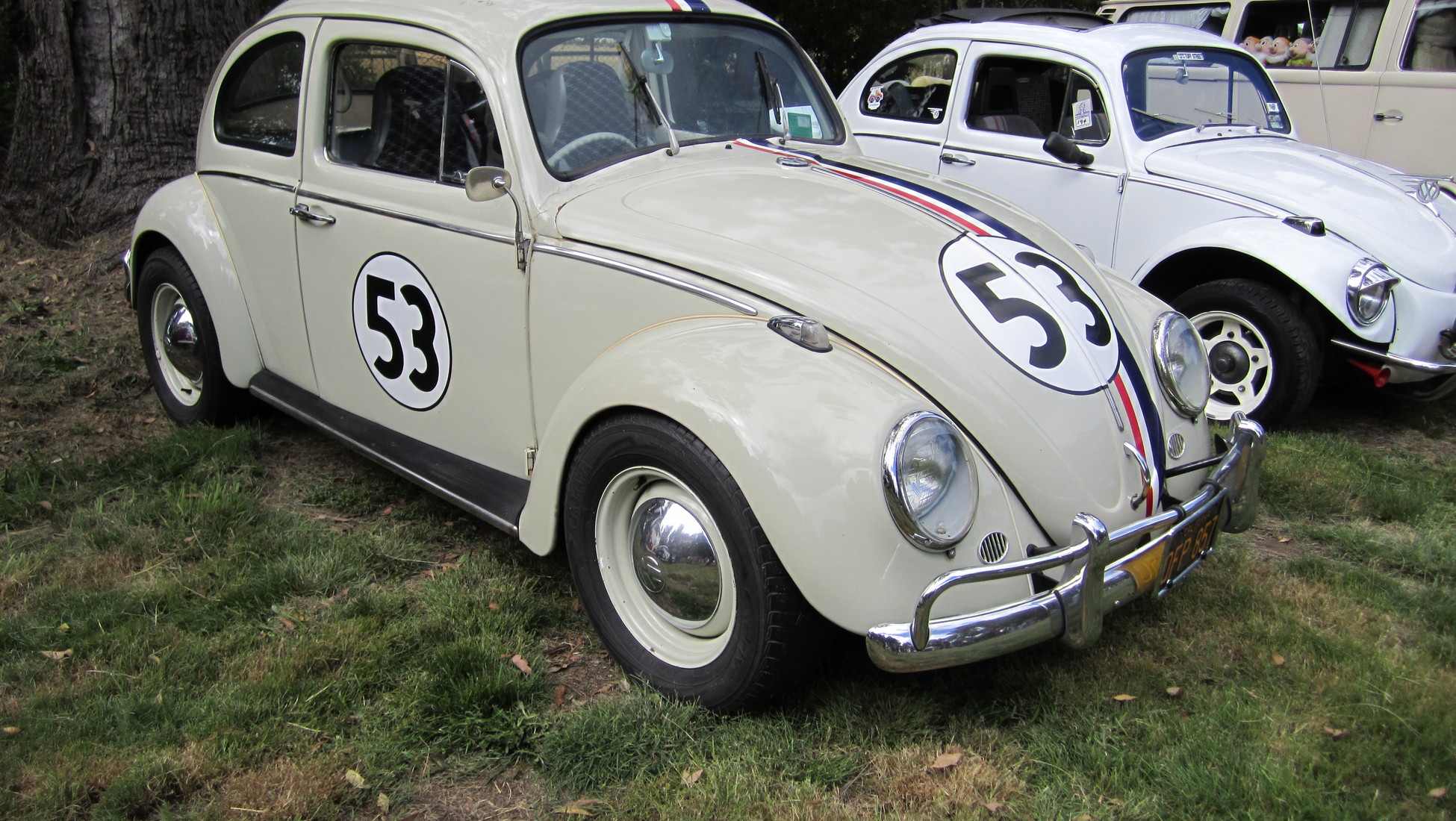 2. Jerry Seinfeld's 1960 Bug – €101,940
Of course Jerry Seinfeld is best known as the titular character in the legendary 90s sitcom, however the famous comedian is also an avid collector of cars. He sold 18 of his automobiles in one massive auction in March, 2016. Most of them were Porsches, but there was also this 1960 white Volkswagen Beetle that was sold for €101,940.
Image source: ClassicCarLabs
1. 1963 Volkswagen 'Herbie' Beetle – €106,565
Now you would expect that the world's most expensive Volkswagen Beetle would at least be used in the 1968 original first Herbie movie, 'The Love Bug', but that's not the case. Instead, this Beetle was used in the third and fourth instalment of the series, 1977's 'Herbie Goes to Monte Carlo' and 1980's quirky 'Herbie Goes Bananas'. With a sale price of €106,565 at an auction in April 2015, we can truly say that prices for these Herbie cars are going bananas indeed!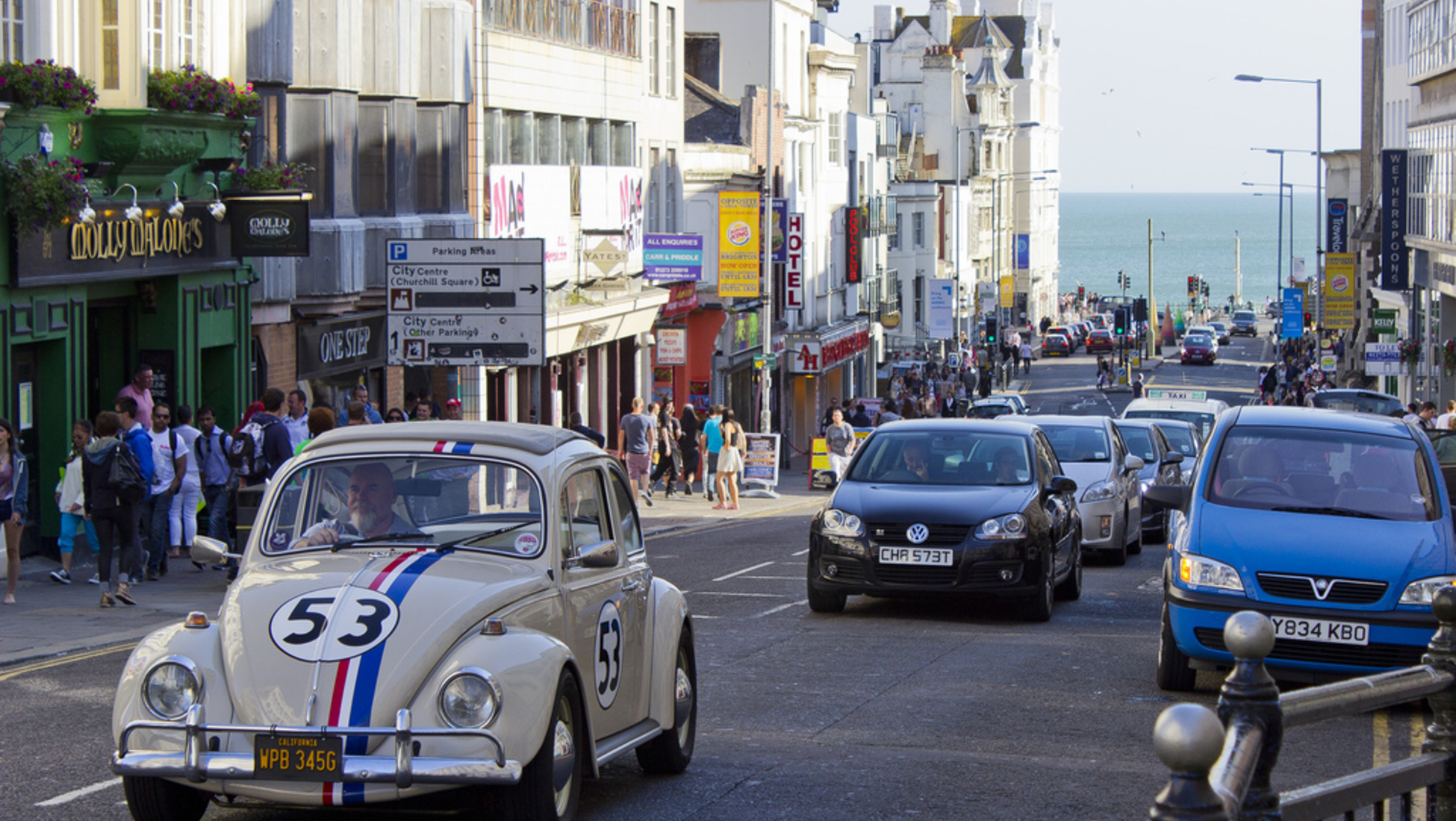 Bumblebee to Get Beetle-sales Soaring
The Beetle-revival is expected to kick into higher gear in 2018, as the Transformers film 'Bumblebee' will soon be released. In the original Transformers animated tv-series, Bumblebee was a yellow Volkswagen Beetle, but for product placement purposes he was changed into a flashy Chevrolet Camaro in the five feature films. A new spinoff film set in 1987 will focus on Bumblebee's former life as a yellow Bug. Expect prices of Beetles to soar even higher once this movie hits theatres, so if you ever wanted to be the proud owner of a true Volkswagen Beetle, our advice is to try and act fast. Get to our Classic Cars auction and start investing. If you already own a Beetle, now is the perfect time to consider selling You can do so easily and for free by becoming a seller. Our experts can't wait to see what Beetle you have in your collection!